We develop applications for small and medium businesses.
We develop websites, Android and iOS applications, graphic designs, and do digital marketing to allow you to reach your customers.
Time remaining to the free computer training online: 27 May 2023
More services to come
Services We Offer
Our experience allows us to work on a variety of digital projects, including website development and showcase, event websites and sophisticated web platforms.
Applications for our Clients
We believe that a good software solution is the key to the success of many companies. That's why we do our best to offer you the best possible solution.
Free open source projects for the public
In addition to developing solutions for our customers, we are also committed to contributing to Open Source projects that can help various companies.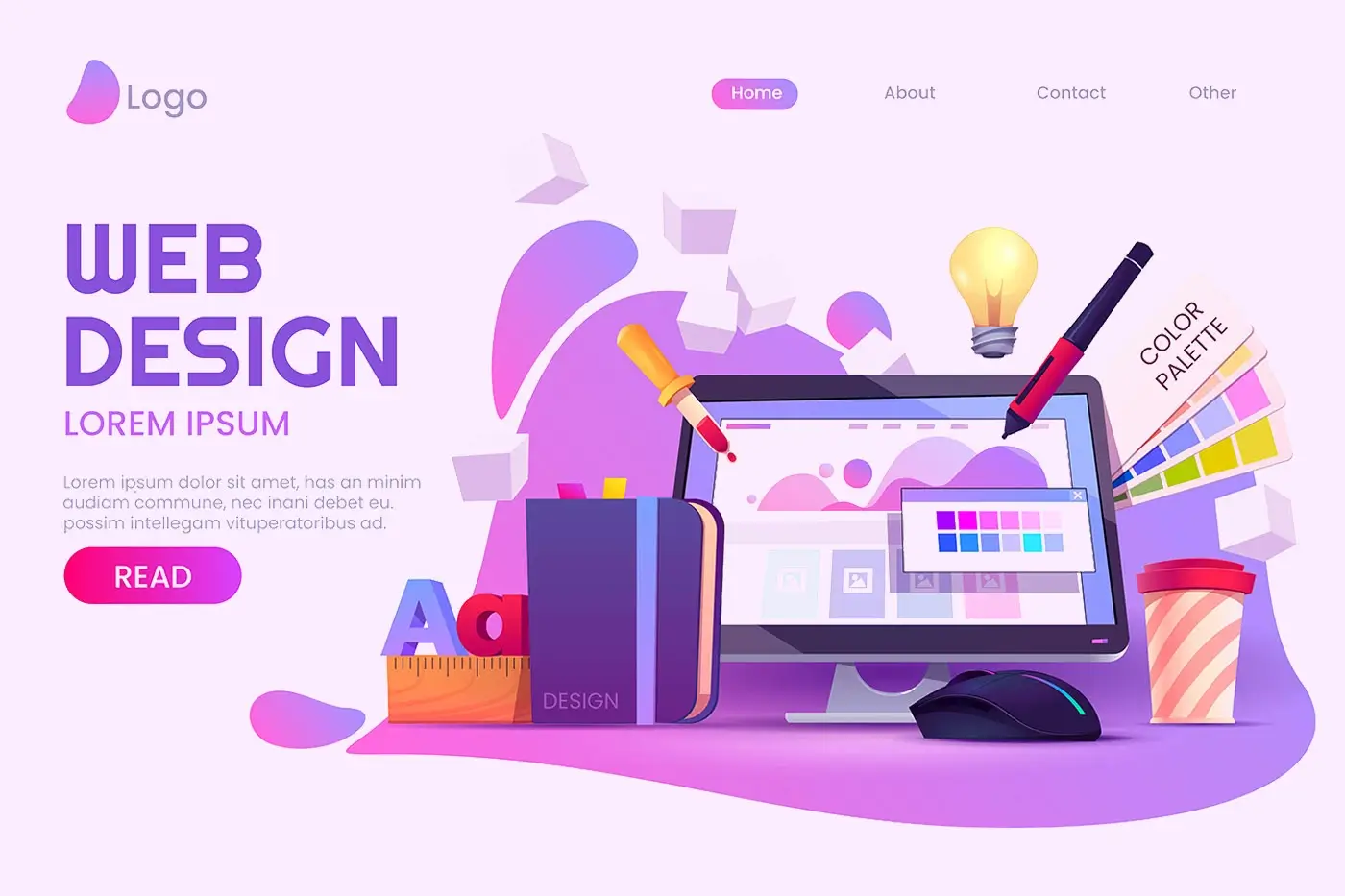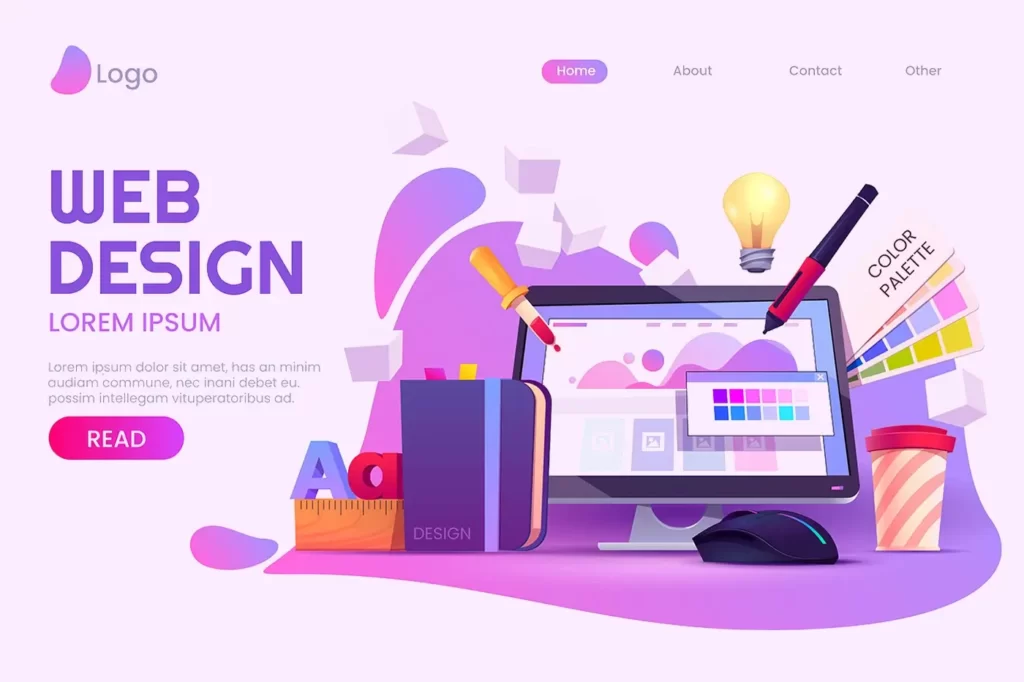 Website design and development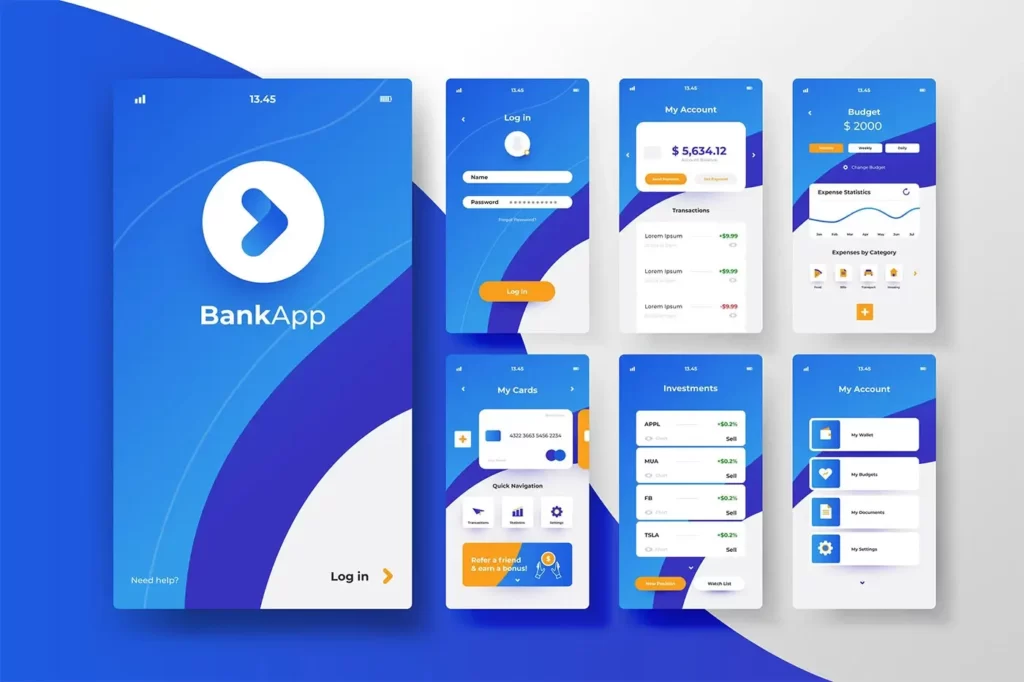 Development of Android & iOS Apps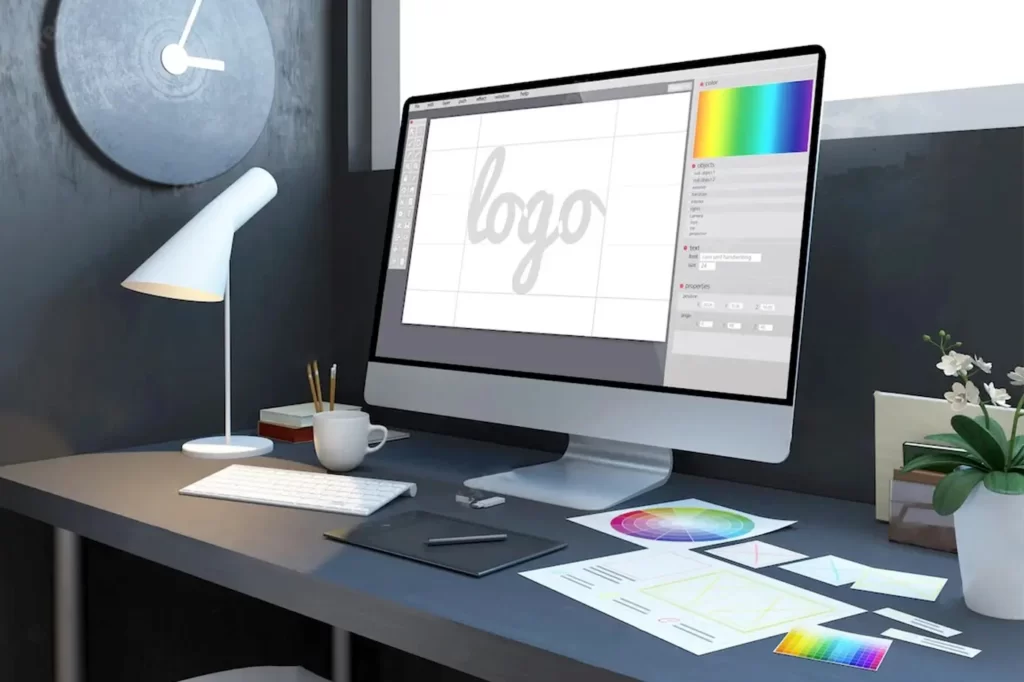 Graphics conception, testing, and design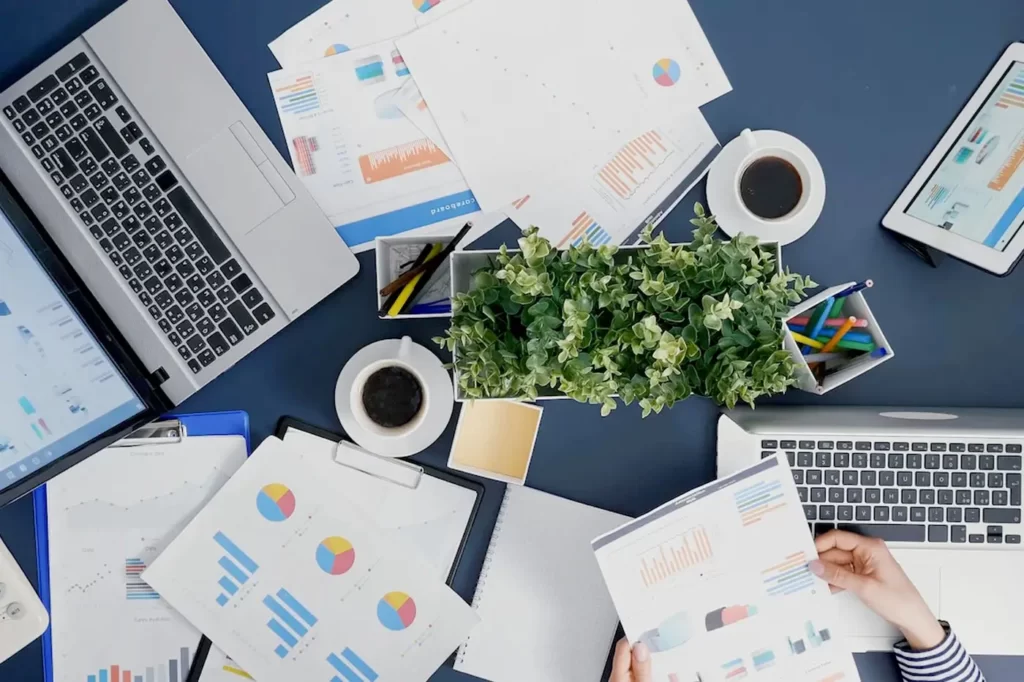 Planning, Budgeting, and digital marketing
Event Photography and Photoshoots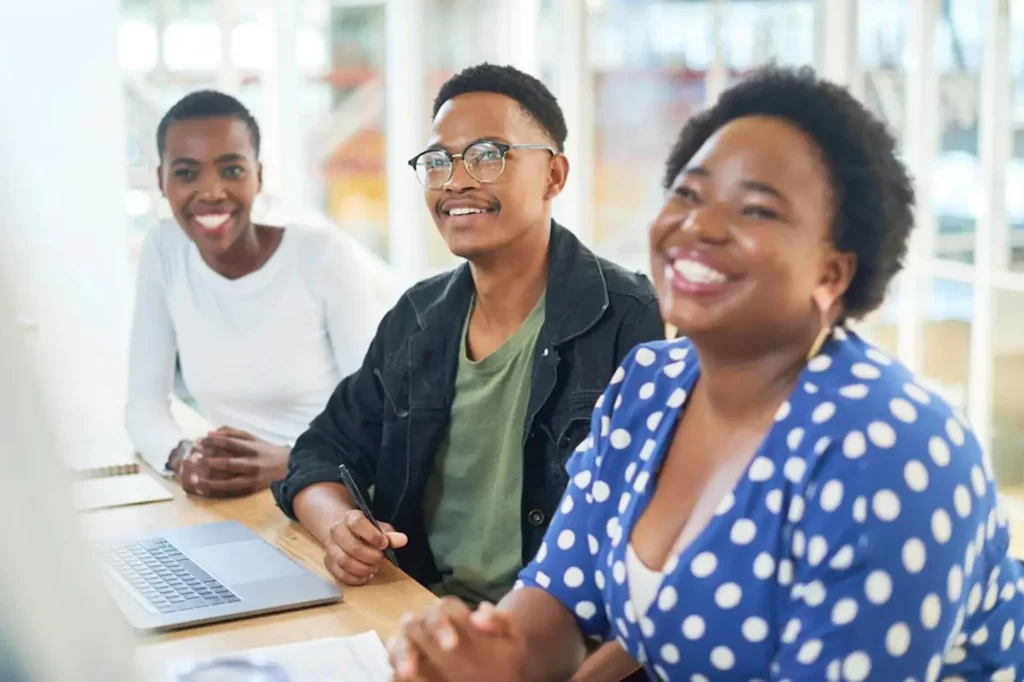 Computer and Digital Marketing Training
Our Previous Work
We believe that your success is also our success.
This is why we do our best to offer you the best possible product.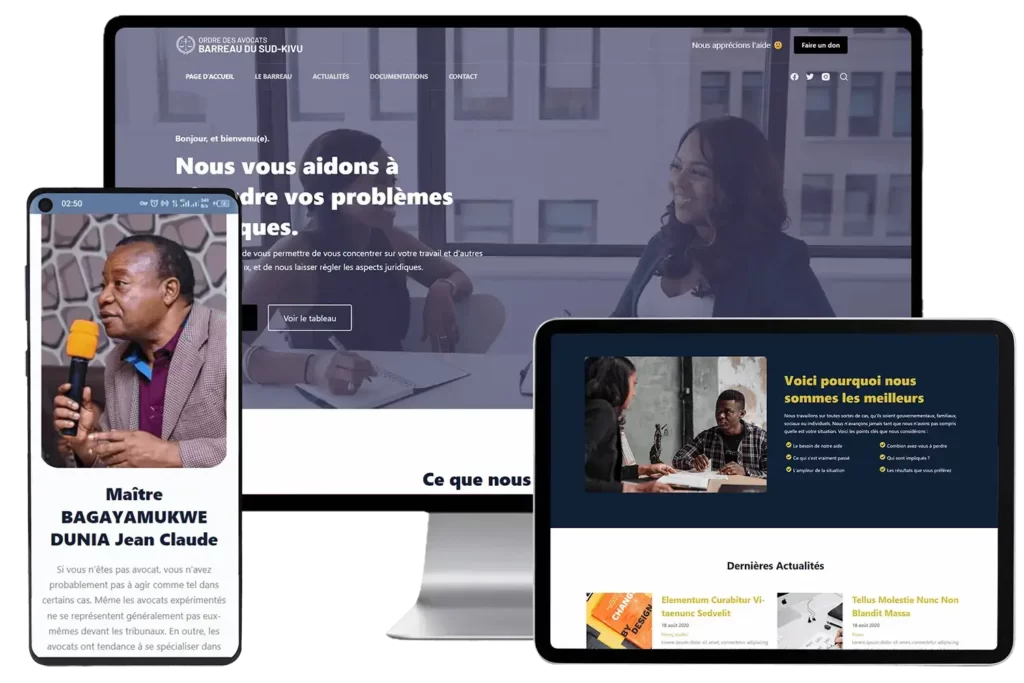 Their mission is to let you focus on your work and other important family issues, and let them fully handle your legal stuff in a proven and professional way.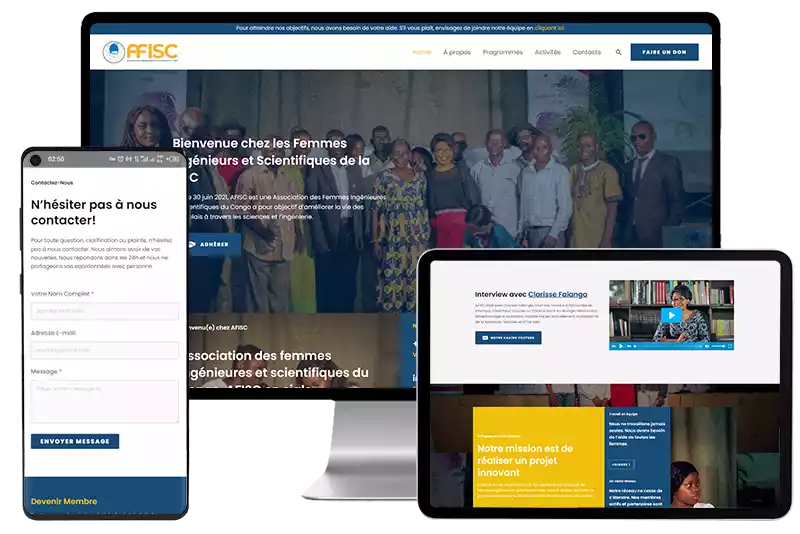 Born on June 30, 2021, AFISC is an Association of Women Engineers and Scientists of Congo whose objective is to improve the lives of Congolese through science and engineering.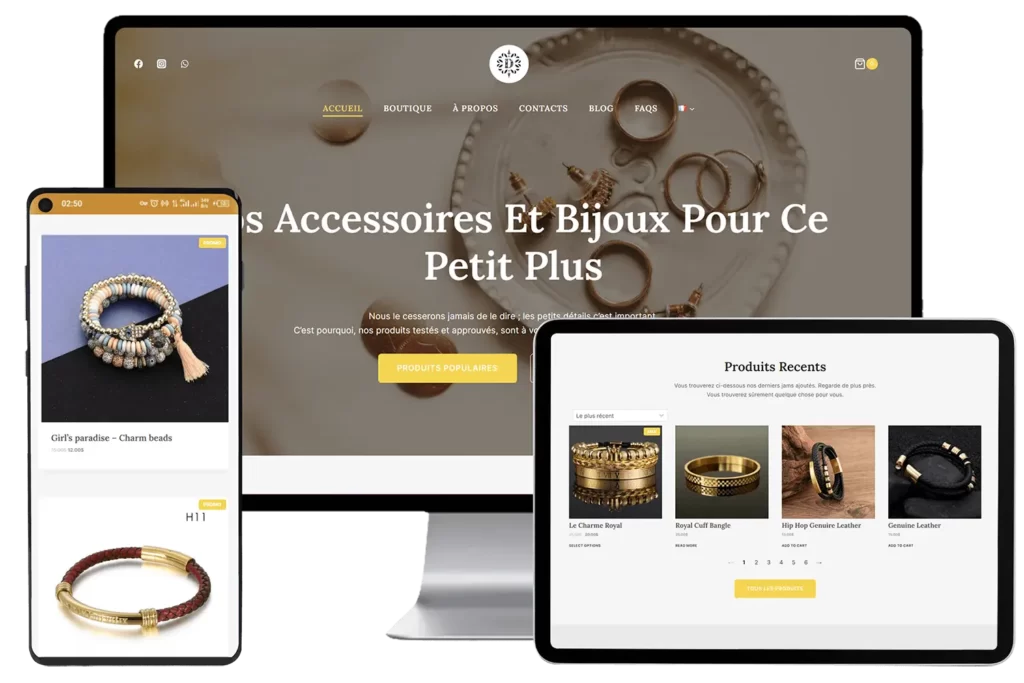 A team of passionate jewelry and fashion enthusiasts who share this passion by selling products that they use themselves and take pride in their quality and affordability.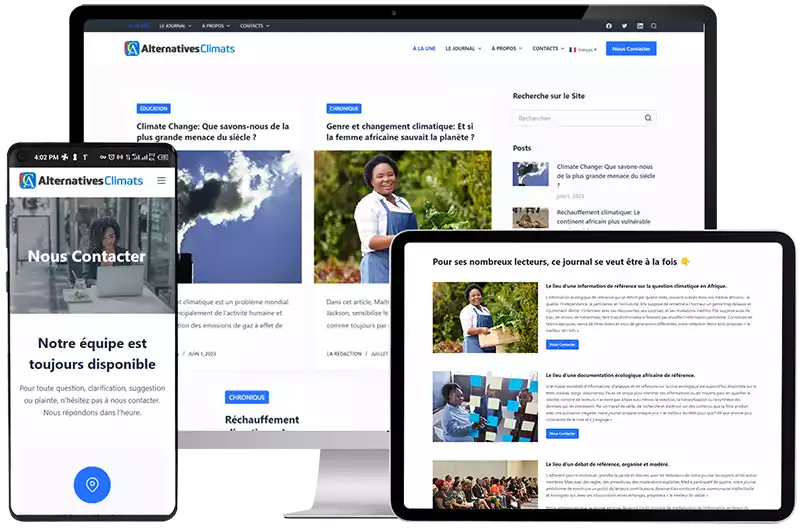 The site wants to be a network of young environmental activists, specialists in the analysis of issues related to climate change and an ecological movement of actions in favor of the climate.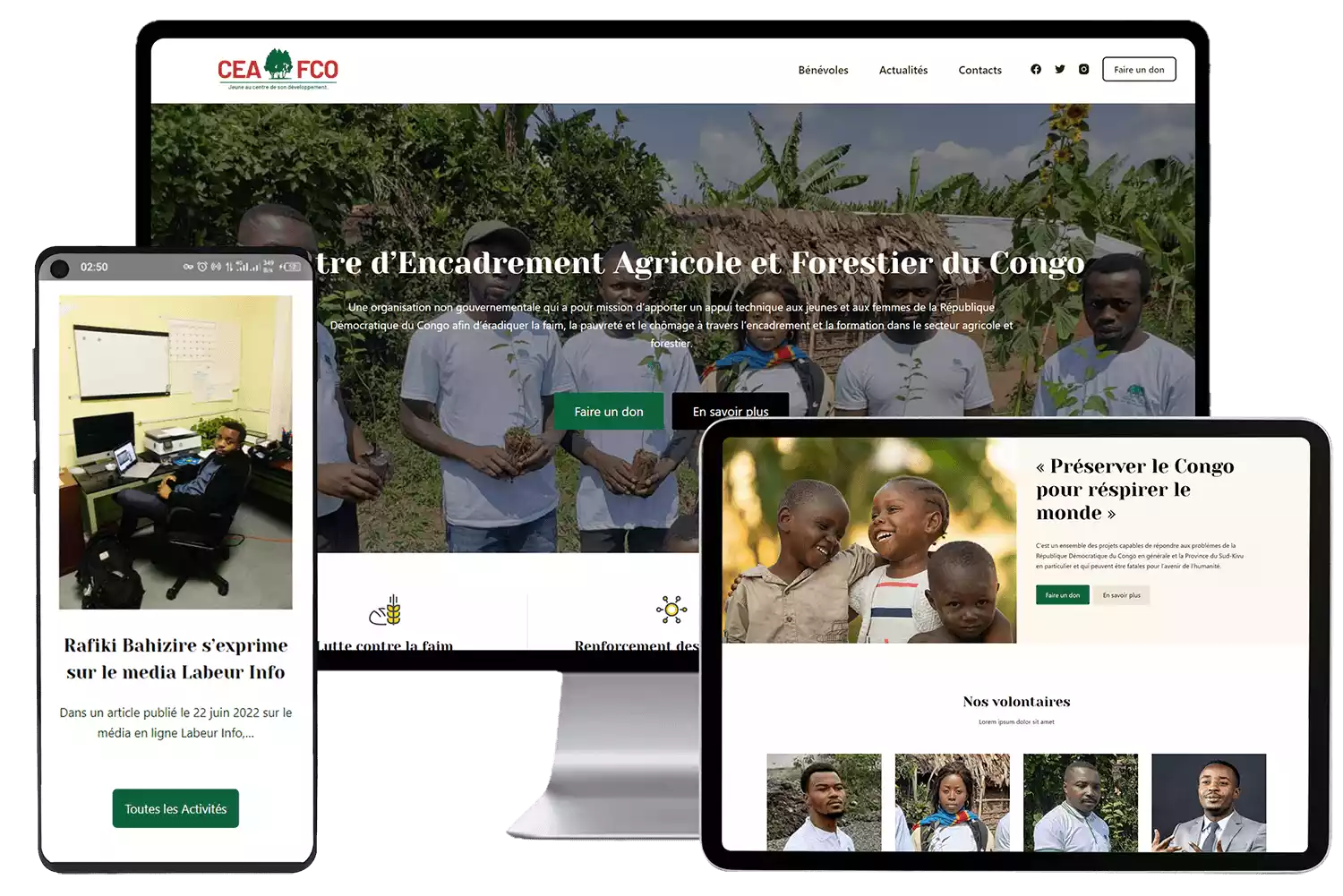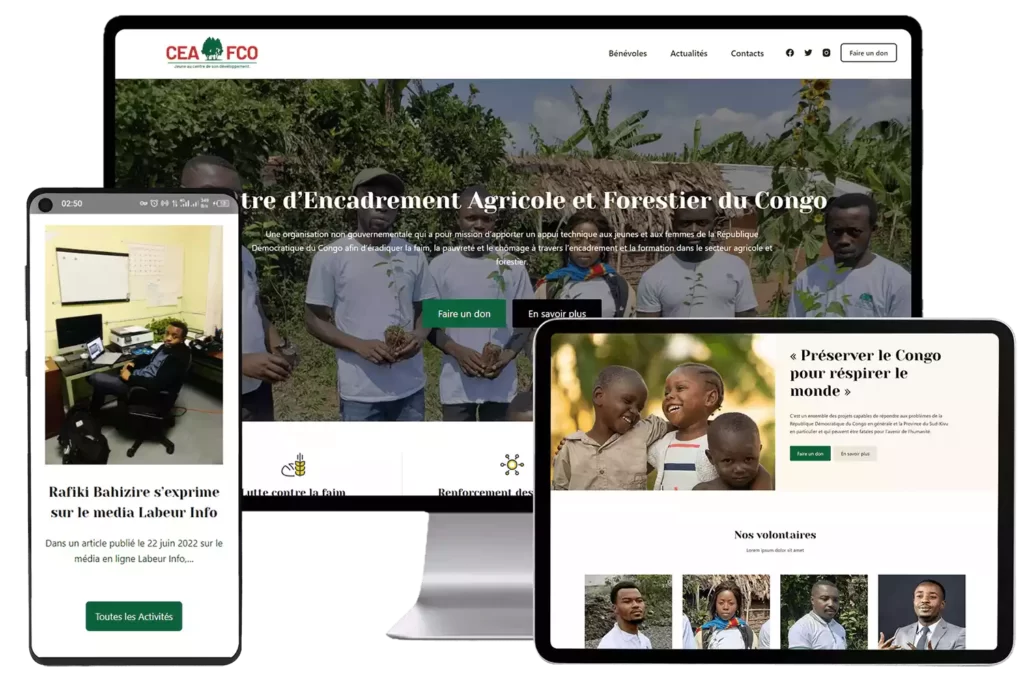 A non-governmental organization whose mission is to provide technical support to young people and women in the DRCongo in order to eradicate hunger, poverty, and unemployment through coaching and training in agriculture and forest.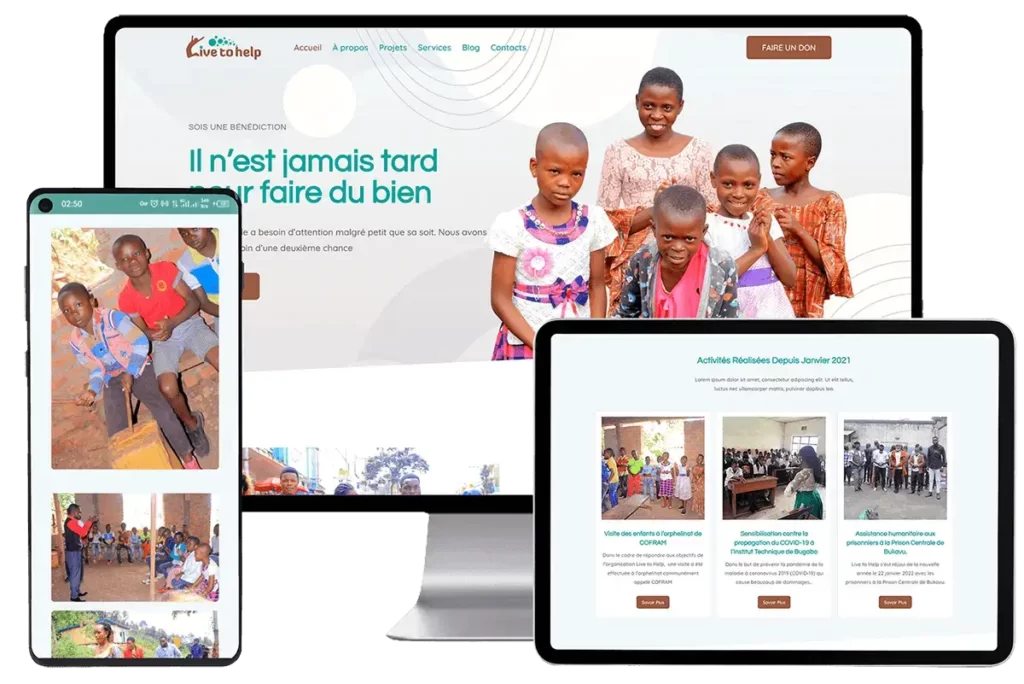 Live to Help is a non-profit association under Congolese law. It has its headquarters in Bukavu, Commune of Ibanda, in the province of South Kivu in the Democratic Republic of Congo.
Fallax Vision's Projects
In addition to developing solutions for our customers, we develop our own projects internally. Some of our projects are listed below 👇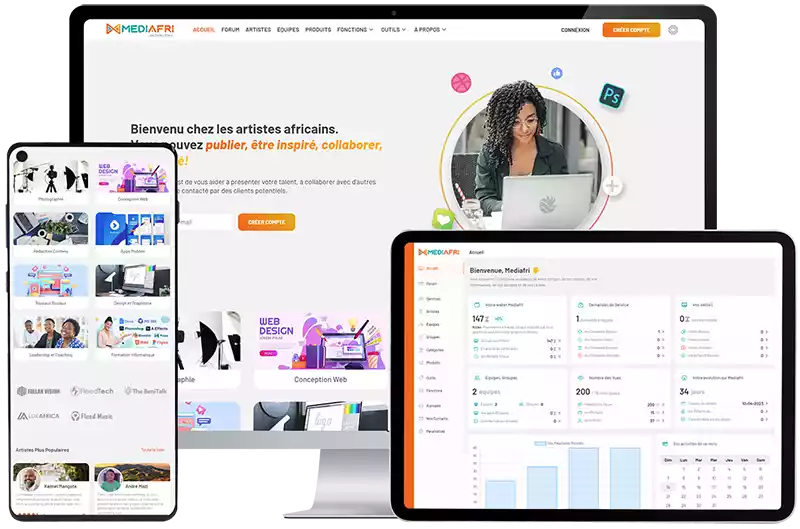 Where you can post, get inspired, collaborate, get paid!. Our mission is to help you showcase your talent, collaborate with other artists and get contacted by potential clients.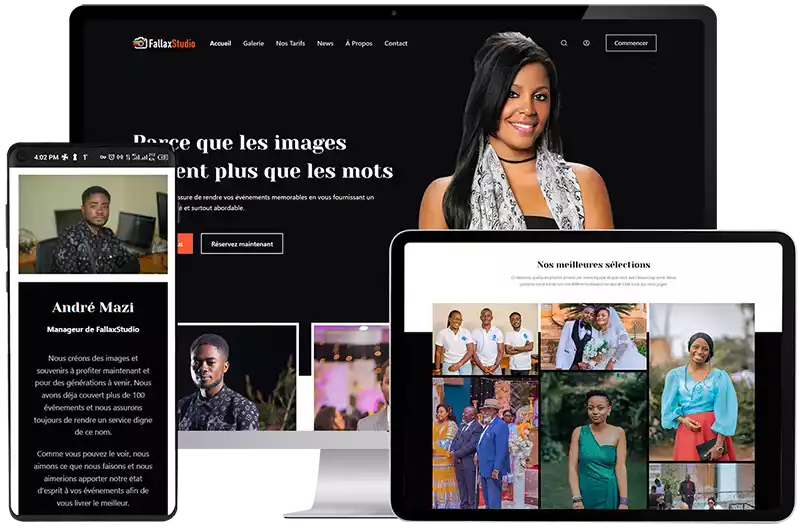 Because images speak louder than words, Fallax Studio makes sure to make your events memorable by providing you with quality and above all affordable service.
Frequently Asked Questions
How can we help you ? Below you will find answers to the most frequently asked questions about our services. If your question is not among those listed above, you can always contact us and our team will be happy to provide you with an adequate answer.
Website Pricing
Find our website development pricing below. We offer one of the best services on the market at a very affordable price.
Simple
Small Business, Showcase, Blog, Personal Site, etc.
$ 199
Business
Medium Enterprise, E-commerce, Events, Listing, etc.
$ 499
Enterprise
Very large Enterprise, Web Application with accounts functionality, etc.
$ 989
On sale
White Tshirt
To keep you stylish, we offer this great t-shirt in 3 colors. Best of all, you get it for free when you work with us.
$ 5 $ 8
Mid-year Discount
10% discount
To keep up the good mood during the year, we are offering a 10% discount on all our early bird services. So, jump on this opportunity and get your services at low prices.
A question?
For any request, clarification, correction or complaint, do not hesitate to contact us using the form below. We respond within the hour.