Modern Web Design
To help get strong customers, we create websites your visitors won't want to leave.
Our previous achievements
We believe that your success is also our success. This is why we do our best to offer you the best possible product.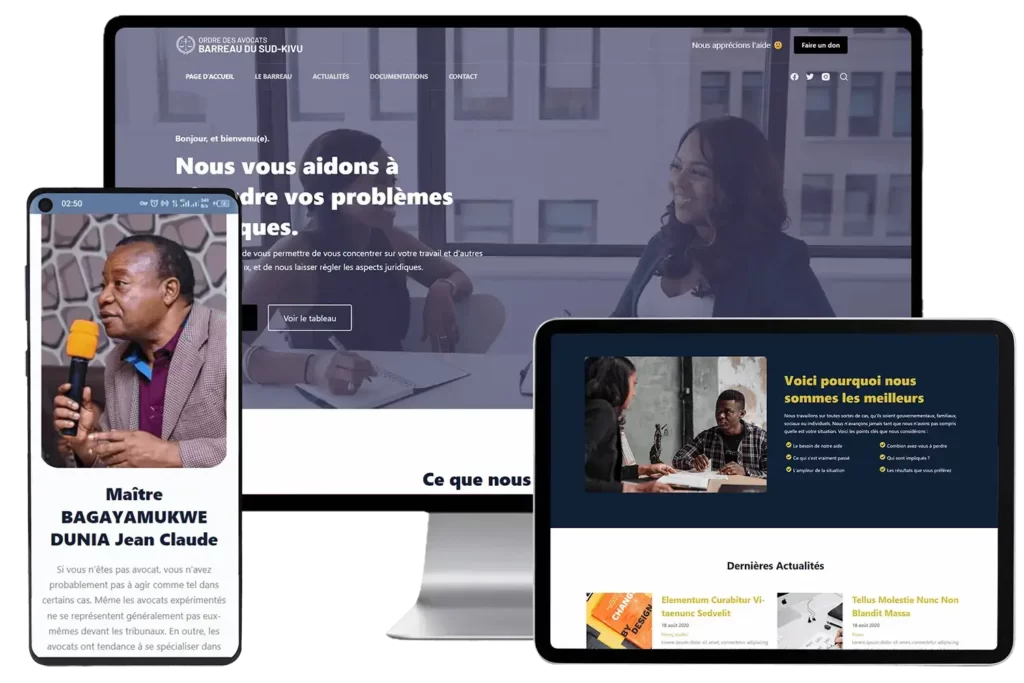 Their mission is to let you focus on your work and other important family issues, and let them fully handle your legal stuff in a proven and professional way.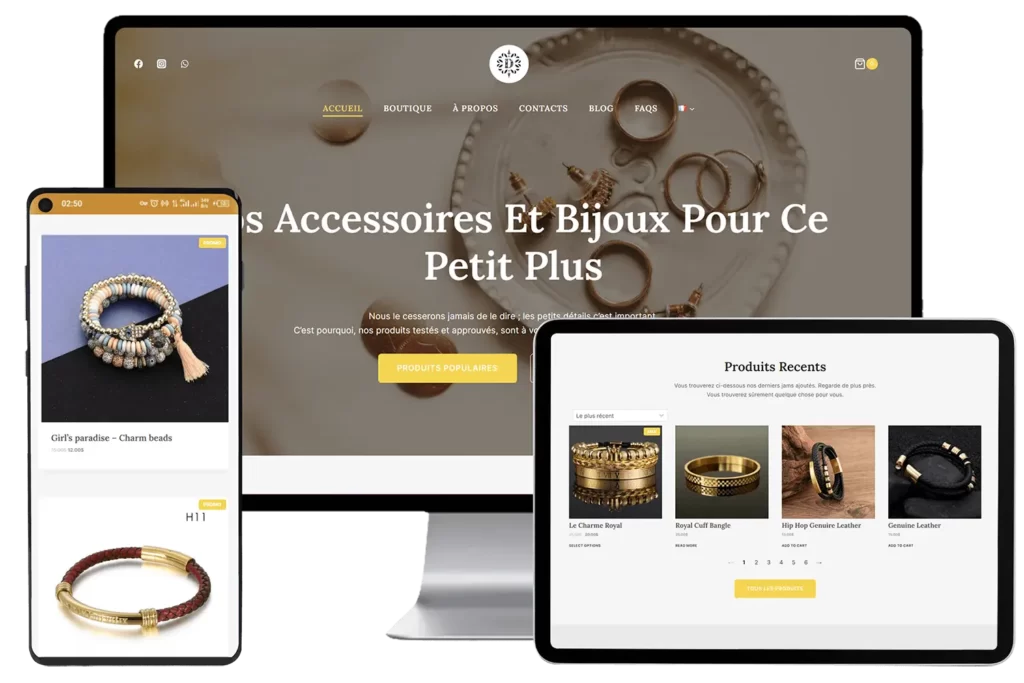 A team of passionate jewelry and fashion enthusiasts who share this passion by selling products that they use themselves and take pride in their quality and affordability.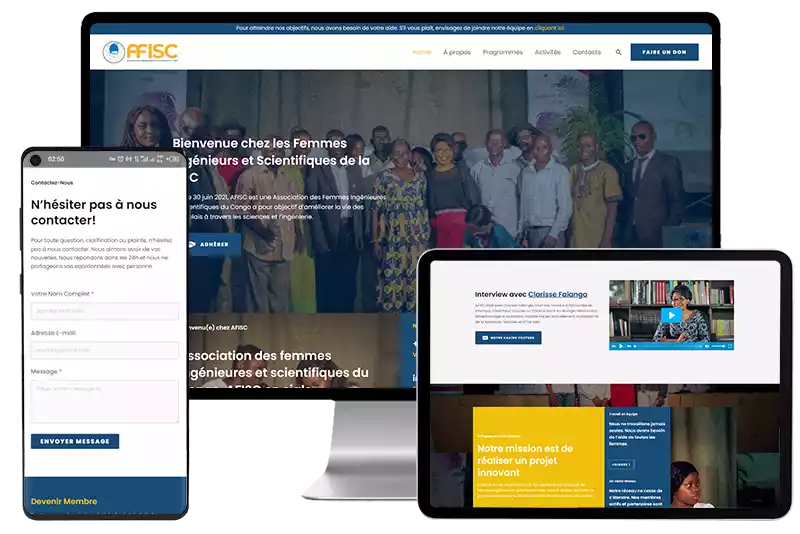 Born on June 30, 2021, AFISC is an Association of Women Engineers and Scientists of Congo whose objective is to improve the lives of Congolese through science and engineering.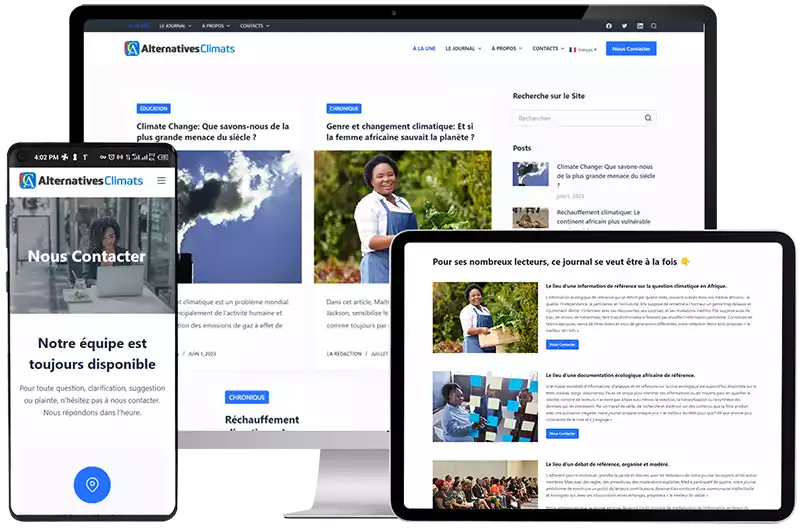 The site wants to be a network of young environmental activists, specialists in the analysis of issues related to climate change and an ecological movement of actions in favor of the climate.
Kuweka is a platform that allows students, researchers and individuals to publish their graduation work, research reports, doctoral theses, etc.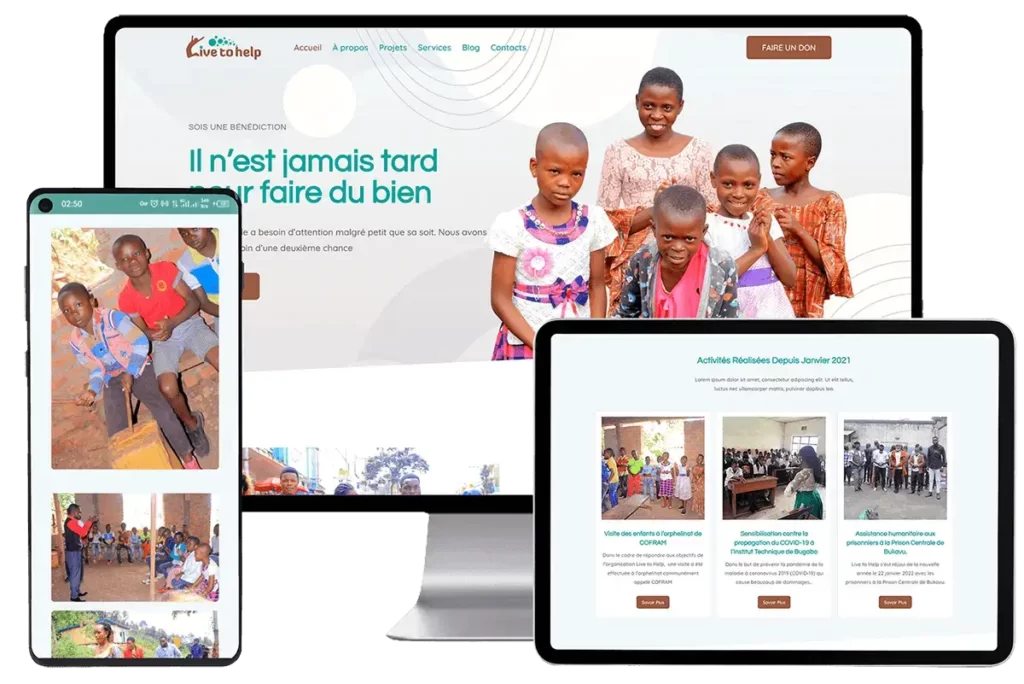 Live to Help is a non-profit association under Congolese law. It has its headquarters in Bukavu, Commune of Ibanda, in the province of South Kivu in the Democratic Republic of Congo.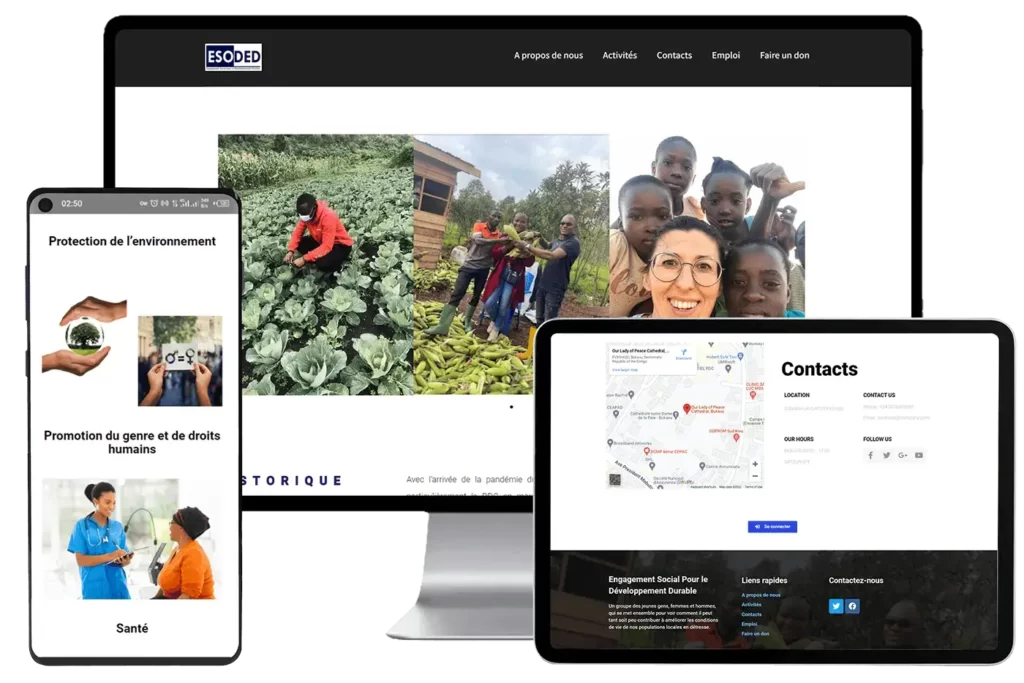 ESODED-DRC
A group of young people, women and men, who come together to see how they can somehow contribute to improving the living conditions of our local populations in distress.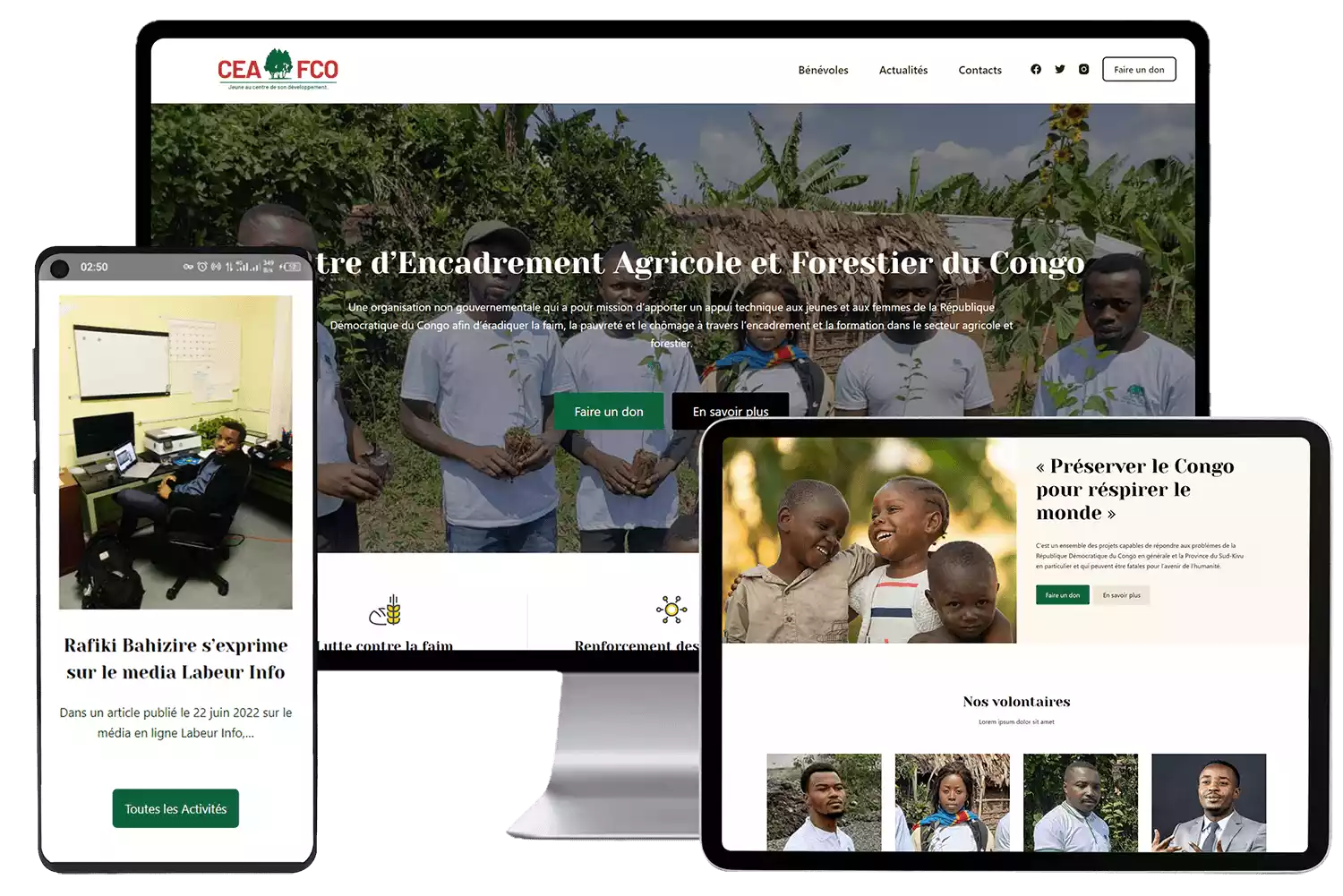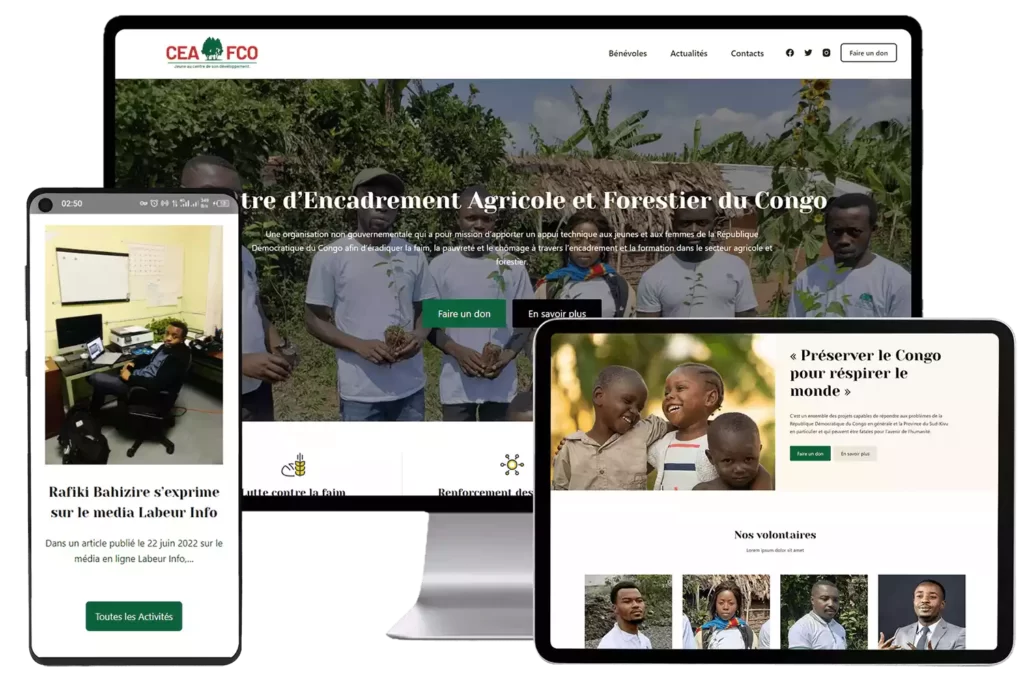 A non-governmental organization whose mission is to provide technical support to young people and women in the DRCongo in order to eradicate hunger, poverty, and unemployment through coaching and training in agriculture and forest.
Website Pricing
Find our website development pricing below. We offer one of the best services on the market at a very affordable price.
Simple
Small Business, Showcase, Blog, Personal Site, etc.
$ 199
Business
Medium Enterprise, E-commerce, Events, Listing, etc.
$ 499
Enterprise
Very large Enterprise, Web Application with accounts functionality, etc.
$ 989
Mid-year Discount
10% discount
To keep up the good mood during the year, we are offering a 10% discount on all our early bird services. So, jump on this opportunity and get your services at low prices.
A question?
For any request, clarification, correction or complaint, do not hesitate to contact us using the form below. We respond within the hour.